Anamarie Bergman
Anamarie
Bergman was raised in South Jersey and graduated from West Chester University of Pennsylvania in 2019 with a B.S. in nutrition and dietetics. Anamarie's interest in nutrition stemmed from her participation in various youth sports such as soccer, softball, and lacrosse. Through these sports, she cultivated an awareness of how food impacted her energy, mood, and overall vitality. Once her grandfather was diagnosed with ALS, she began to learn more about clinical nutrition and the role it plays in disease management; this sparked her interest in the field even more. In college, Anamarie was a member of the student dietetic association and the club lacrosse team. Upon graduating, she gained empirical experiences in food service and clinical areas of dietetics. She worked as a Specialty Food Liaison for Camp Ramah in the Poconos and as a medical nutrition coordinator for Lincare, a home health care company. In her free time, Anamarie enjoys exercising, cooking, painting, and spending time with family and friends.
Anna Bougie
Anna Bougie grew up in Appleton, Wisconsin and originally attended the University of St. Thomas with an interest in physical therapy. She quickly realized she was more interested in the nutrition side of health and wellness, so she transferred to the University of Minnesota Twin Cities to pursue a degree in nutrition studies within the didactic program of dietetics. During her time at the University of Minnesota, Anna worked as a student worker in the food science and nutrition department, was on the executive board of the Student Organization of Nutrition and Dietetics, interned for the University of Minnesota athletic department, and was the nutrition undergraduate representative for the student advisory committee. Some of Anna's favorite activities include trying new restaurants, walking dogs, bouldering, reading, and creating content for her food Instagram account!
Candice Danielson
Candice Danielson was born in Pittsburgh, Pennsylvania where she was raised in a family of "foodies."  Growing up she developed a love for food, but also acquired some poor nutrition habits. After taking a nutrition class in high school, she was motivated to begin a health and wellness journey. The increase in energy, confidence, and improved mental health she experienced inspired her to gain a deeper understanding of nutrition in college. She obtained her nutrition and dietetics degree at the University of Pittsburgh, where she also volunteered in the athletic nutrition center. Additionally, she volunteered for an organization called Produce to People, which aimed to fight food insecurity. Since graduating, she helped manage the food service operation in a pediatric hospital/rehab center. For the past two years she has been working as a diet technician at an acute care oncology hospital. She is excited to begin a career where she can help others improve their health by achieving their nutrition goals. On her evenings and weekends, she enjoys playing tennis, trying new local coffeeshops, long walks exploring the city, hiking, and spending time with friends and family. 
Olivia Heinz
Olivia Heinz was born and raised in Vienna, Virginia, a suburb of Washington D.C. She graduated from Virginia Tech in May of 2021 with magna cum laude honors and a B.S. in human nutrition, foods, & exercise with a concentration in dietetics. In the fall of her junior year, she studied abroad in Lugano, Switzerland and Adigrat, Ethiopia. The program was centered around leadership and social change, where she and her peers created a project addressing gender equity and entrepreneurship using robotics. Olivia discovered her interest in nutrition and public health in Ethiopia, where she had the opportunity to assist in data collection for an adolescent malnutrition study. After returning from abroad, Olivia began work as a diet technician at an adolescent residential eating disorder facility. During her time at Virginia Tech, Olivia served as a student nutrition counselor and an undergraduate teaching assistant for metabolic nutrition. Most recently, she has worked for a Washington, D.C. based nutrition consulting business as their Office Manager. These experiences all strengthened her desire to serve others and improve healthcare accessibility for various populations. In her free time Olivia enjoys trying new restaurants, reading, attending live music events, yoga, and traveling.
Jerrick Knippel
Jerrick Knippel grew up in a rural town in the northeastern part of Maryland. In high school, a few small dietary changes allowed him to develop a healthier lifestyle where he discovered the transformative power of nutrition. This sparked his interest in learning more about how the food we consume affects our health. After taking a nutrition course at community college he knew a career in nutrition was a good fit. Jerrick then transferred to the University of Maryland, College Park in pursuit of a degree in nutrition and food sciences. He was quick to volunteer with the sports nutrition department at UMD spending most of his undergraduate career helping to fuel student athletes for their performance. Jerrick has a passion for community service, so he held the community outreach executive position for the Student Dietetic Association at UMD. He was able to organize nutrition presentations to high schools in Prince George's County and several events with Martha's Table in Washington, D.C. When nutrition isn't on his mind, you can find Jerrick riding his bike, going on long hikes, kayaking, and pretty much anything outdoors.
Brandy Leno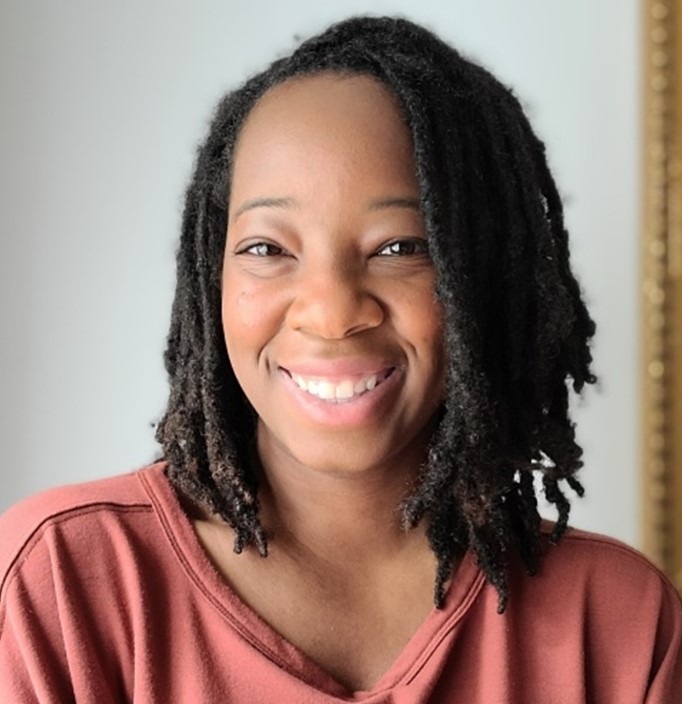 Brandy Leno spent most of her life in Maryland and has had a love for food for as long as she can remember. Her journey to the dietetics profession started with going to Johnson and Wales University to obtain her associate degree in culinary arts. It was there that she took an introductory nutrition course and fell in love with learning how food interacts with the human body. From there she transferred to the University of Maryland, Eastern Shore, where she graduated in 2019 with her bachelor's degree from the school's dietetic program. While on the eastern shore, Brandy gained valuable nutrition experience by working with a dietitian at a local area agency on aging and was able to continue her work with older adults after graduation through her position as a nutrition specialist for Howard County's Office on Aging and Independence. During the internship, she hopes to keep serving the community and finding new ways to connect people with food. Outside of dietetics, Brandy loves reading, trying out new restaurants, and going to the roller rink.
Meredith Murdock
Meredith Murdock was born and raised in Potomac, Maryland and graduated from Miami University in Oxford, Ohio. Her interest in nutrition was sparked after being diagnosed with celiac disease. This led her to work with a registered dietitian who tailored her diet according to her needs. She began to see the importance of food on the body and ultimately wants to help those struggling as she did. Meredith's long-term goal is to be a nutrition therapist, serving with a physician who prescribes nutrition therapy as a preventive measure. Throughout the school year, Meredith volunteered at the local food pantry where she was able to work with surrounding elementary school children and educate them through informational flyers and videos. She also held a leadership position in the Student Academy of Nutrition and Dietetics and dedicated her time to building the organization. Aside from nutrition, Meredith enjoys going on walks, swimming, reading, and spending time with friends and family. You can also find her taking trips to the beaches in Delaware.
Felix Pan
Felix Pan, an East Bay California native, attended the University of California, Berkeley to pursue a degree in nutritional sciences – dietetics. As a child, Felix was surrounded by his family's use of Chinese Medicine, which planted his understanding of food as medicine. He gained cooking experience as a boy scout and began concocting dishes that were nutrient dense and diabetic-friendly. Following this, Felix became interested on how to engage with nutritional wellbeing at a population level. While in university, he volunteered in several projects to learn more about the effects of nutrition policy and food insecurity on a community's food choices and behaviors. He pursued his honors thesis project to shed more light on the relationships that leads to health disparities in food deserts. Currently, Felix engages with the Structural Competency Working Group and seeks to expand his career in dietetics to use a structural lens to address health inequity. During his free time, Felix enjoys reading, participating in outdoor activities, running, and learning new languages and instruments.
Erica Parker
Erica Parker is a Maryland native who studied nutrition through online courses at the University of Alabama, Tuscaloosa.  Since high school, she has been interested in health, nutrition, and the environment. After completing her first degree in environmental science and working on some vegetable farms, she decided to become a dietitian to combine her interest in nutrition with her belief in regenerative agriculture. She hopes to help create a more sustainable food system by connecting people to where their food really comes from. Some of her favorite activities are gardening, eating and hiking.
Cierra Peterlin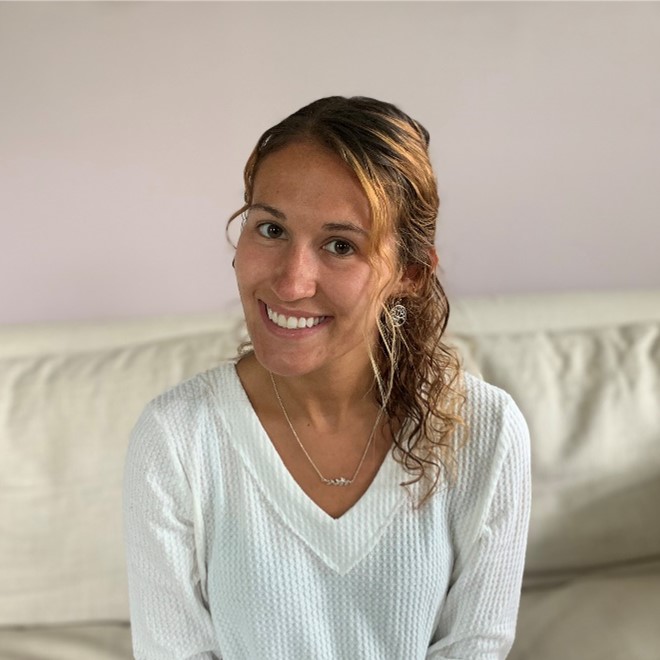 Cierra Peterlin was raised in Schwenksville, Pennsylvania. Something that has always been of interest to Cierra has been sharing food with friends, family, or anyone at all. Being exposed to many healthy foods, as well as being an athlete growing up, fueled Cierra's interest in health and nutrition. She was more formally introduced to the field of nutrition when she explored colleges and career paths in her junior year of high school and instantly knew that this area of study was right for her. She graduated with a B.S. in nutrition and dietetics from West Chester University in May of 2021. In her free time, she enjoys spending time outdoors running, hiking, gardening, reading or relaxing. She also loves teaching spin class and spending time with loved ones. After four years at West Chester University, service-oriented nutrition experience in Honduras, and much thought and research on topics in the field, Cierra believes that access to and education around a healthy, balanced diet that supports an active life is a basic human right. She believes food can foster harmony given its connection to the body and mind of individuals, communities, and the planet.
Jennifer Pilut
Jen, a native Midwesterner, recently graduated from Iowa State University. Her curiosity for nutrition and exercise stemmed from her love of playing high school sports. Discovering the impact that nutrition and exercise had on her performance led her to pursue a career in dietetics. Jen's passion for exercise and nutrition pushed her to complete concurrent B.S. and M.S. degrees in diet and exercise in 2021. Since graduating Jen enjoys educating others on how to make nutrition and exercise simple and accessible. She does this as a certified personal trainer, group fitness instructor, and through creating content on social media. You can find her @Jenfiter on Instagram.  After a great workout, Jen enjoys reading, traveling with friends or exploring local coffee shops. 
Zoe Rosner
Zoe Rosner is a Maryland native who grew up in a family of medical professionals in Carroll County. She always was interested in a career in healthcare but specifically found nutrition to be her calling as she learned that food can serve as medicine. She received her bachelor's in health promotion from the American University in Washington, DC and then headed to Boston for graduate school. At Simmons University, Zoe received her didactic program in dietetics certificate in addition to a master's in nutrition and health promotion. While working at a rehabilitation hospital in Boston, Zoe became even more interested in clinical dietetics. She looks forward to utilizing her background in wellness as she starts her career as a dietitian. In her free time, you can find Zoe rollerblading, buying houseplants, and exploring restaurants in the Baltimore/DC area.