Rachel Amsellem

Rachel Amsellem was born and raised in
Potomac, Maryland and graduated from The University of Texas (UT) at Austin. Rachel
always knew she wanted to be in the healthcare field, but her interest in nutrition sparked when she realized the role nutrition plays in preventative medicine. Understanding that food can be a unique, non-invasive therapy drew her to this field. During her time at UT, Rachel volunteered with the athletic department at Texas Performance Nutrition and worked at a gym. After graduation, Rachel gained healthcare experience as a medical assistant in a dermatology practice and as a pediatric cardiology research assistant. She sees a dual role of dietitians to both counsel patients and educate other healthcare providers in ways they can educate their patients. Rachel is excited to come back to Maryland and serve communities near home. In her free time, Rachel enjoys playing pickleball, cooking, crossword puzzles, and spending time with family and friends.
Cameron Carter

Cameron was born in Bowie, MD to a
competitive, close-knit family. The competition in his family pushed him to become an athlete. He studied and played basketball at Messiah University, where he graduated in May 2022. In terms of nutrition and dietetics, he noticed disparities in the rates of chronic diseases among the African American community compared to other races. He also saw the lack of African American representation among dietitians. These motivated Cameron to become a dietitian so that he could help the African American community. He has spent the last two summers as a nutrition teacher for K-8th grade children in Harrisburg, PA, working for The Salvation Army. Cameron has an interest in teaching kids about eating healthy and counseling athletes. He spends his free time playing basketball, working out with his younger brother, cutting hair as a barber, and spending quality time with his family and friends. He also enjoys fashion, hiking, going to art museums, and going to football games.
Haley Flambaum

Haley Flambaum grew up in southeast
Pennsylvania. She graduated from Penn State in May 2022 with a B.S. in Nutritional
Sciences. Her interest in nutrition stemmed from an unexpected seizure halfway through
her freshman year that halted all her activities. She used the following summer to
dive into nutrition education, learning strategies that would help boost her overall
health. After seeing how evidence-based interventions could help her, she wanted to
help others by becoming a dietitian. During her time at Penn State, she had the opportunity to intern for Penn State's Performance Nutrition and obtained various leadership positions with their CrossFit Club, the Student Nutrition Association, and Phi Epsilon Kappa, a professional fraternity for individuals pursuing health careers. She also interned for the University of Delaware Performance Nutrition team during the summer of 2021. In her free time, Haley enjoys working out, hiking, reading, going to concerts, and finding new places to eat.
Julie Henderson

Julie Henderson was born and raised in Boise,
Idaho. She is a military spouse with three children. She graduated from Kansas State
University in 2021 with cum laude honors and dual B.S. degrees in dietetics and human
nutrition. Julie's interest in dietetics formed after personally dealing with childhood
malnutrition and obesity, extreme dieting, and witnessing family health issues. Through these experiences, she fostered an awareness about the importance of proper nutrition on health and well-being in all stages of life. Julie has gained clinical and food service experience from employment with Southeastern Cardiology Associates as a Medical Insurance Specialist and as a kitchen assistant for The Eating Recovery Center, San Antonio. She spent time as a student intern at Audie Murphy Veteran's Hospital and has also volunteered with churches, the military, and food bank organizations within her communities. In her free time, Julie enjoys walking her dogs, trying new restaurants, and spending time with friends and family.
Elizabeth O'Donnell

Elizabeth O'Donnell, a Long Island native,
graduated from the University of New Haven in
Connecticut in May 2022 with a B.S. degree in
nutrition and dietetics. Elizabeth became
interested in studying nutrition and becoming a
dietitian because of her love of cooking. She
began cooking early, by helping her mom in the
kitchen. Healthy eating has been a significant
part of her lifestyle. Her interest in nutrition
grew as she became more involved in sports.
She started cross country and track in 7th grade
and participating all the way through college.
Nutrition has helped contribute to success in
the various sports she has played. Besides
cooking and running, Elizabeth also likes to paint, try new restaurants, and explore new
places.
Lily Sheridan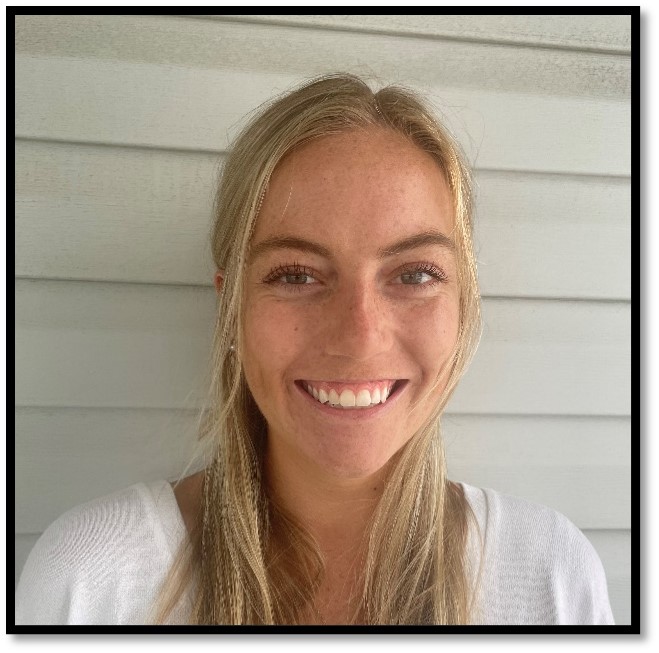 Lily Sheridan was born and raised in
Millersville, Maryland. She attended University of Delaware to pursue her interest in nutrition
and dietetics. While in school, she was involved in the nutrition and dietetics club,
volunteered with the sports dietitian on campus, and worked two jobs. During her
junior year at Delaware, Lily's interest in nutrition education, particularly among grade
school students, grew. One project she particularly liked was when she created an
interactive presentation for 7th graders about the relationship of vitamin D, calcium and
bone health. This experience spurred on her interest in implementing nutrition education among schools across the country. In her free time, Lily enjoys reading, going to concerts and festivals, painting, and cooking.
Stephany Singh

Stephany Singh was born in Guyana, South
America and currently resides in Washington, DC. She studied nutrition and dietetics at the
University of the District of Columbia. Stephany worked full-time while getting her degree and she graduated with honors. Stephany's interest in nutrition stems from her love of food, exploring diverse cultures and her avid desire to help others realize that, as Hippocrates stated, food is "thy medicine." Stephany's drive to help others started when she was 14 years old; she joined numerous organizations like the Guyana Red Cross, Rights of the Child (ROC) Guyana, and Guybernet as a volunteer or member. Due to her tenacious desire to help change the world, she was nominated to join the United Nations Population Fund (UNFPA) as a Youth Advisory member. She represented Guyana and the Caribbean in UNFPA's pre-conference of the Americas (2010) in Brazil, where she helped address the millennium development goals 2015. Her work with and for children, as it relates to sexual reproductive health, access to care and access to healthy food, has fostered Stephany's strong desire to pursue a career in dietetics, aiming to be the change she wants to see in the world.
Anh Trinh

Anh Trinh was born and raised in Ho Chi Minh
City, Vietnam. She has worked in the food and beverage industry for years and interacted
with a variety of customers with different perspectives on food and diet. This experience
sparked her curiosity in nutrition and how it improves people's physical and mental
health. Anh's dietetic education started at Howard Community College where she earned
an associate degree in nutrition. She then completed a bachelor's degree in dietetics at
the University of Maryland, College Park. Anh credits her professors for sharing their enthusiasm when they talk about the science of food and states that they have made a big impact on her. At the University of Maryland, she joined the Research and Extension Experience for Undergraduates program and conducted research on the effects of the Expanded Food and Nutrition Education Program on low-income families' diets during COVID-19. Experiences from work and education have influenced Anh to strive to be the best dietitian to help people and the community to live healthier and happier. In her spare time, Anh enjoys recording herself as she tries new recipes and sharing those reels with others on her YouTube channel.
Amber Wall

Amber Wall was born and raised in Baltimore,
Maryland. She studied nutritional science at Morgan State University. Before Morgan State,
Amber's interest in dietetics developed while completing culinary school at Stratford
University. She loves the restaurant and hospitality industry but felt she was missing her
purpose to help others for the better. Amber's desire to assist people lead a healthier lifestyle grew since her family has experienced various illnesses. Dietetics combined her passions for food, hospitality, education, and health. Amber has held numerous food-service roles and enjoys client interactions. In her free time, you can find Amber trying new restaurants or eating just about any foods she's never tried.